Attending our Signature Events is a great way to meet the people you need to know and build your brand in Canandaigua and the Finger Lakes!  Until such time that mass gatherings are safe and enjoyable, we're offering opportunities for you to be part of your favorite events and conversations online.  We're bringing the people, the topics and the fun you expect to your computer or smartphone, so you can stay safe and stay in touch!   
As guidelines around events continue to relax, we'll be offering more opportunities to mix and mingle in the ways you've missed.
When live events return to our calendar, we'll be creating more opportunities for volunteerism and enabling more opportunities for firms like yours to attend, advertise and underwrite the events you love (and miss dearly!)
As one of the region's largest and oldest Chambers, we're calling upon our legacy members more than ever for the strength, inspiration and commitment that will carry us all forward and upward.
Annual Membership Meeting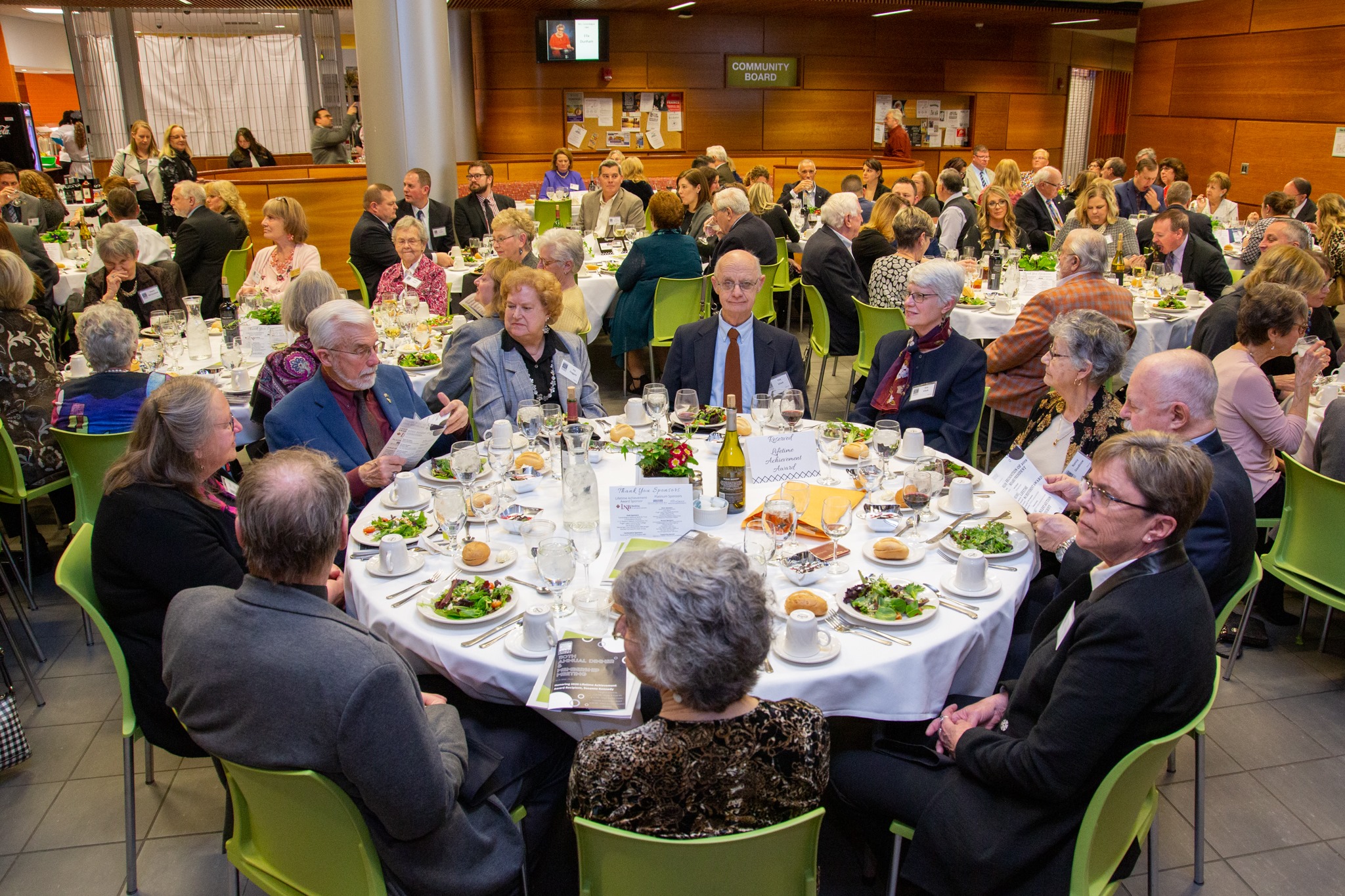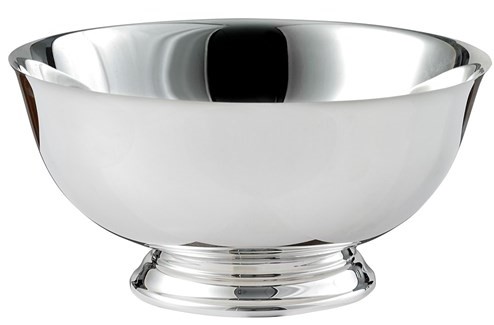 Our Annual Membership Meeting brings together professional and community leaders from all over the region to celebrate a successful year and share the chamber's vision for the future.  In addition to a cocktail reception, sit-down dinner and a large silent auction, we present the prestigious Lifetime Achievement Award.  This event is customarily the 5th Friday of the new year.
In 2021, we debuted our virtual event on Thursday evening, January 28.  
Business Inspiration Awards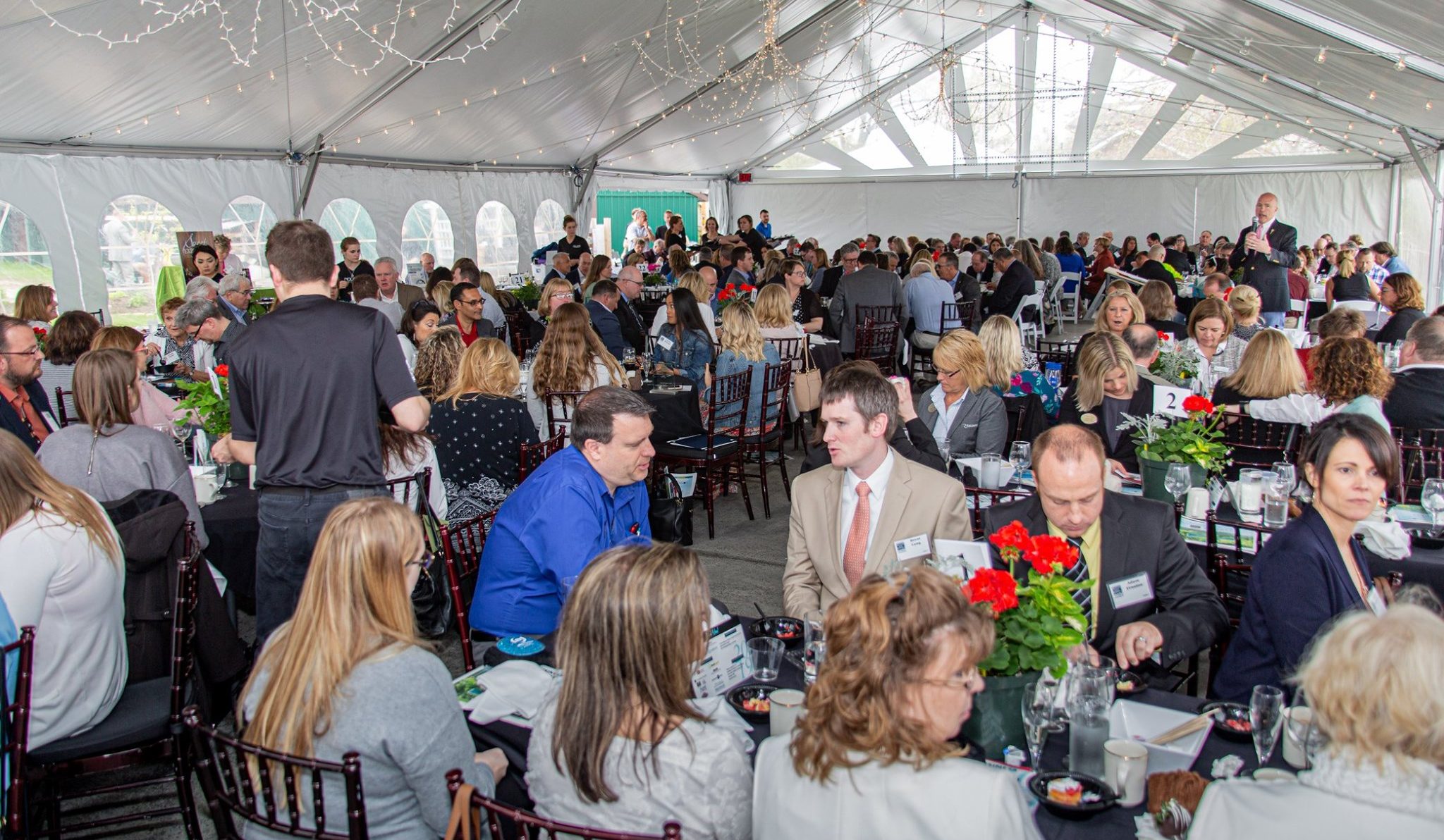 Presented by Lyons National Bank, our 2021 Business Inspiration Awards event debuted online on Friday, May 21.  This second virtual awards event includes congratulations from our board chair and  keynote speaker Jaime Saunders, President & CEO of United Way of Greater Rochester, presenting sponsor Lyons National Bank, and the following honorees:  Environmental Champion of the Year - Canandaigua Yacht Club, Visionary of the Year - Seager Marine, Corporate Humanitarian of the Year - ESL Federal Credit Union and Innovator of the Year - Pactiv Evergreen.
New in 2021, we are recognizing the inspiring work of a minority- or woman-owned firm - Thai by Night
The event recognizes our newest honorees, congratulated by our 2020 honorees, highlights milestone member businesses, debuts our new Proud Member collateral materials and enables viewers to comment and congratulate honorees on Facebook.
You can view and share the event, and offer your congratulations here.
#2021NeoClassic Golf Tournament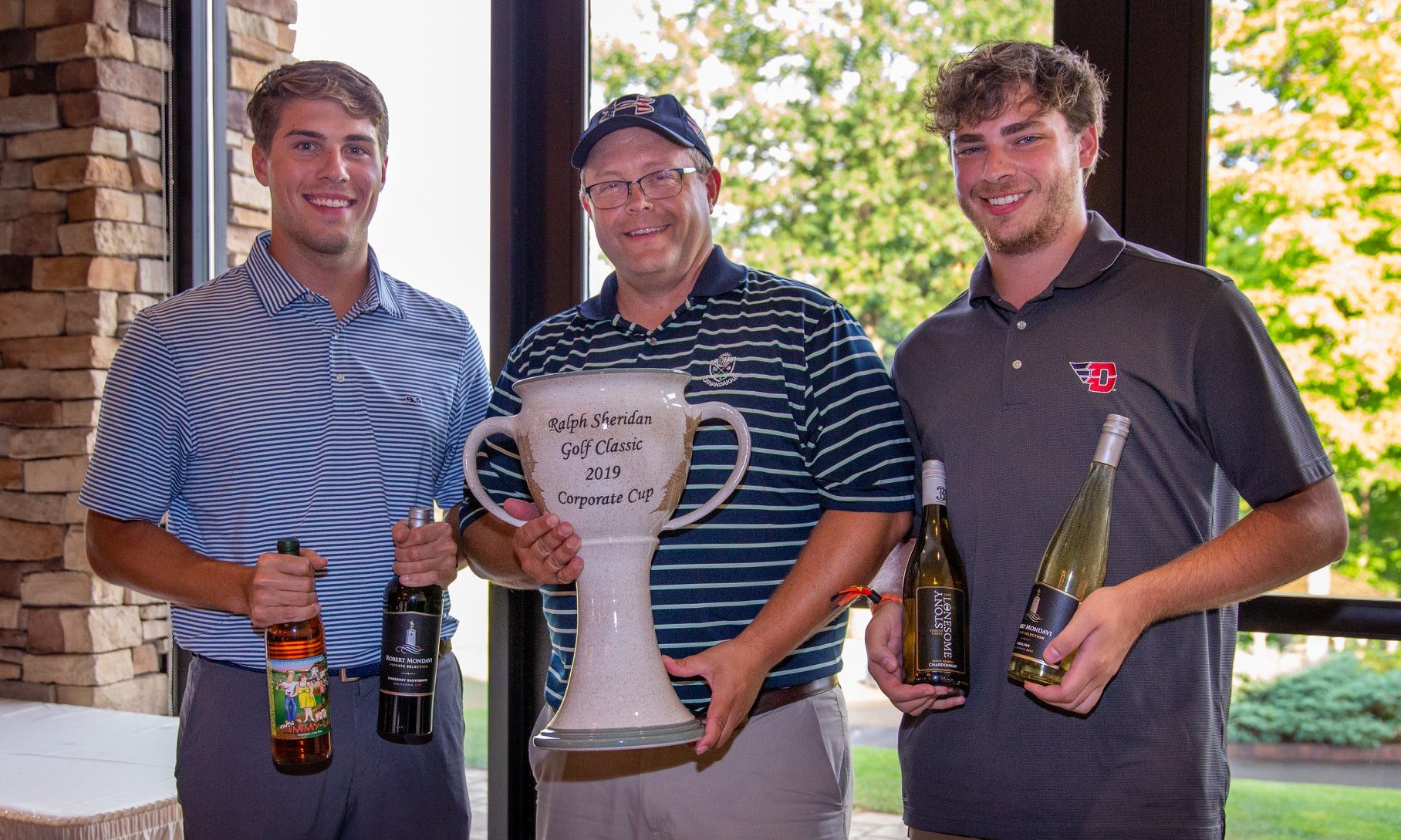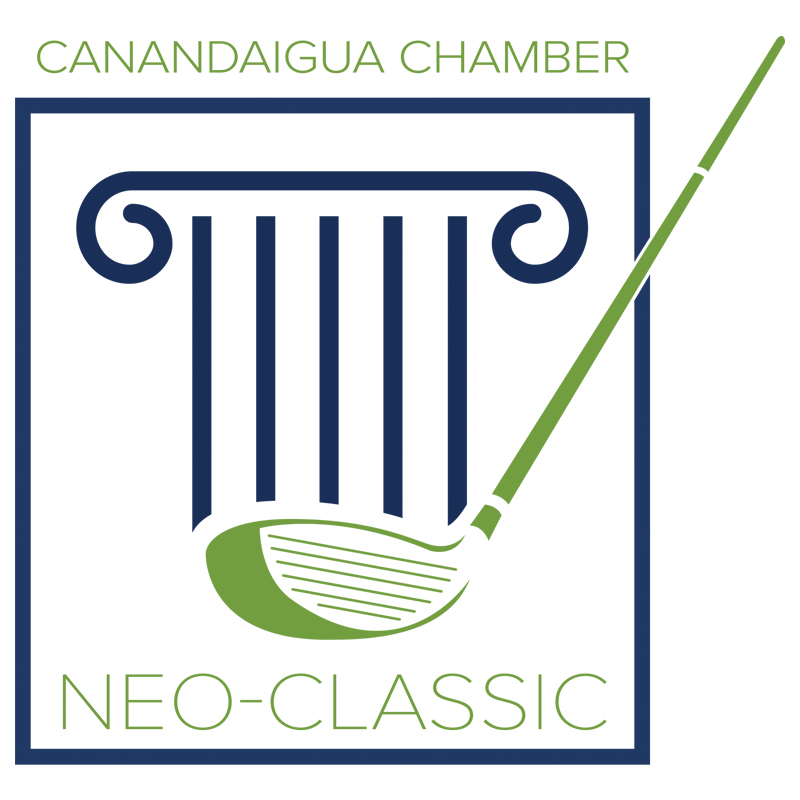 We're celebrating 5o years of golfing together with the launch of our Neo-Classic Tournament on Thursday, August 12. 
As we return to Ravenwood Golf Club, we'll be unveiling several enhancements and refinements to what has grown to be one of the area's largest tournaments!
[Neo] Online Registration  Register your team, claim valuable sponsorship opportunities and pay by credit card (or charge to your Chamber account).  It's fast, easy and secure.
[Neo] All-inclusive Pricing  You're entered in every contest*, give-away and opportunity, at no additional cost!  You're certainly welcome to buy extra chances if you'd like, but there's no pressure.  Promise!
[Neo] Touch-less Check-in  Speak briefly with a volunteer to collect your Player ID, enjoy a delicious lunch, then proceed to your dedicated cart.  Relax over dinner or take it to-go.  All with fewer touch points.
[Classic] Dinner-only option.  Back by popular demand, non-golfers, networkers and plus-ones are welcome to join us for dinner at 6:00.  Carry-out option available.  $50 per person, by August 6, please, using the online registration form.
*Please note that only Major and Corporate Sponsors compete for the coveted Sheridan Prize.
Canandaigua ATHENA Leadership Awards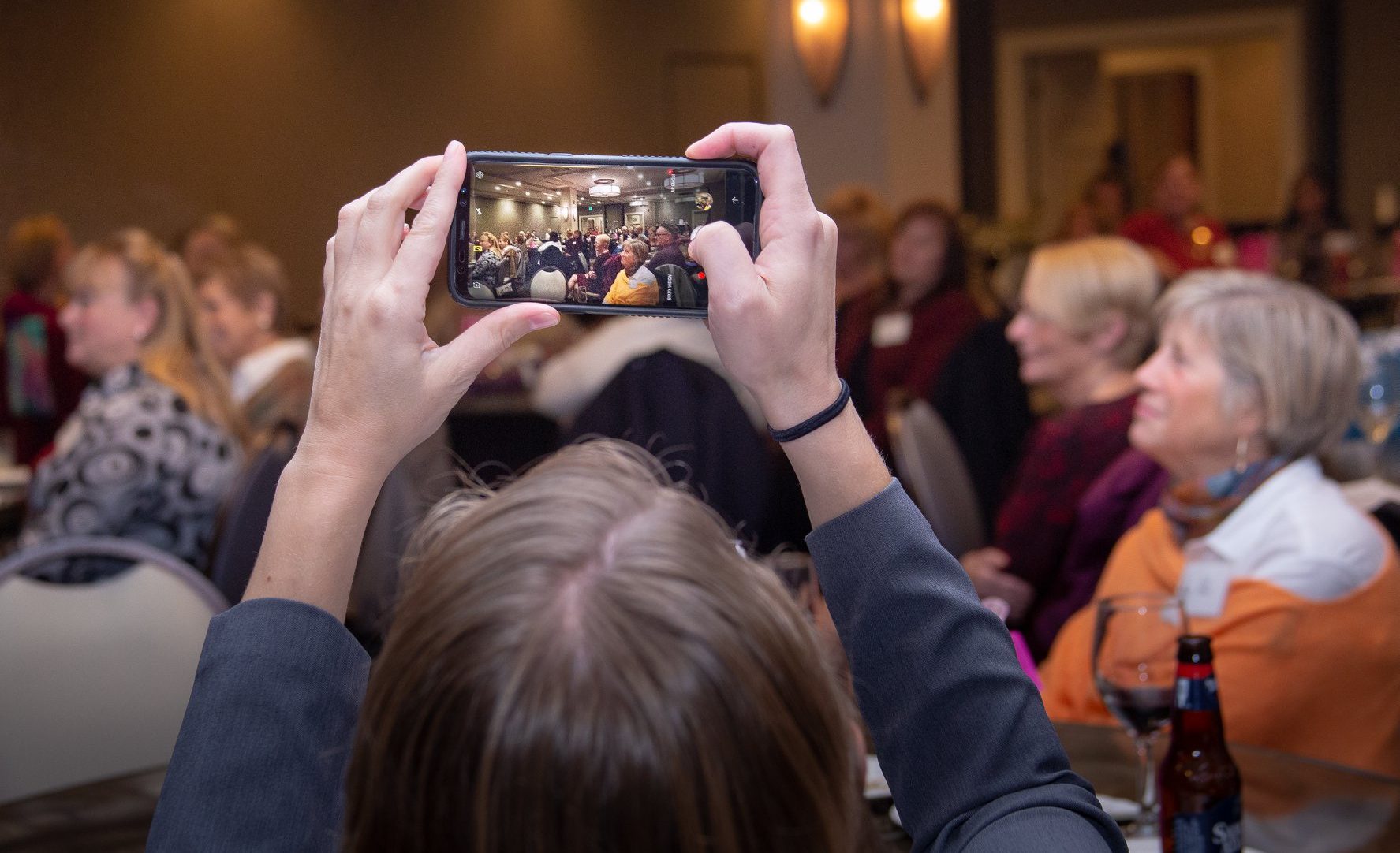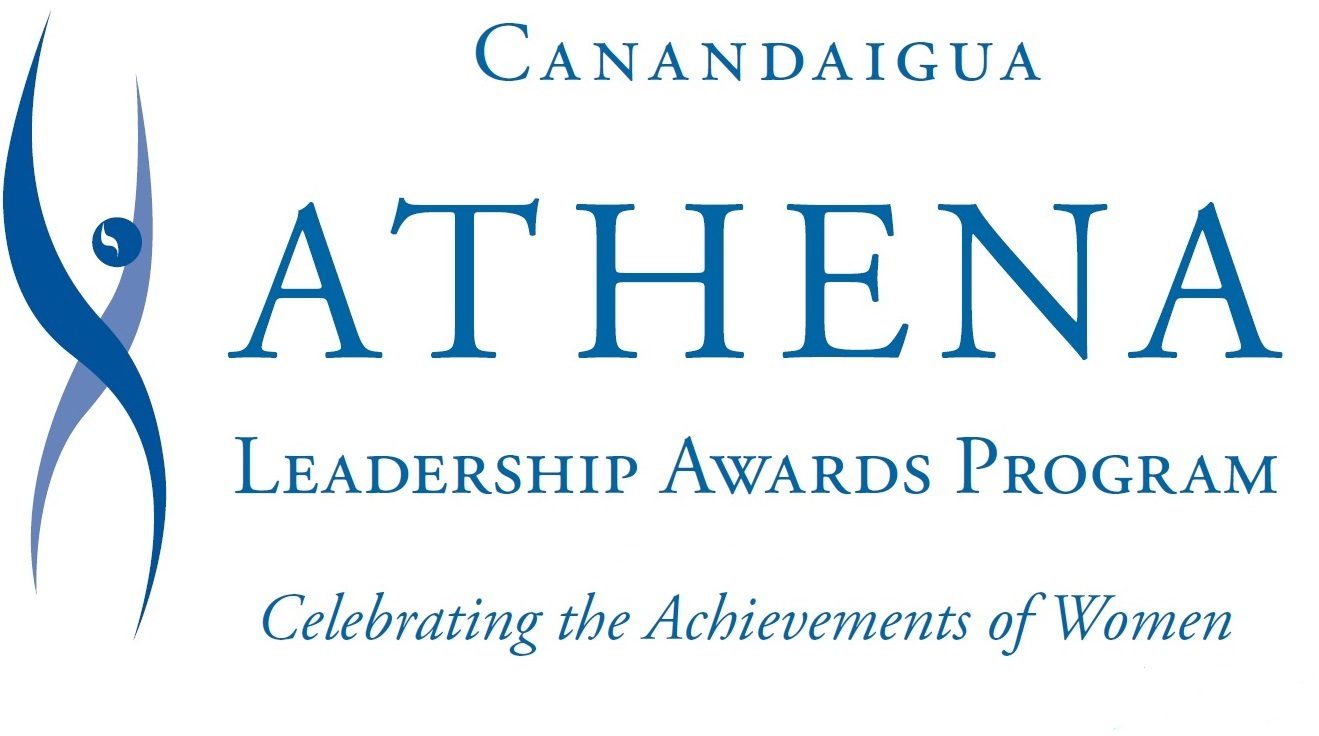 Canandaigua ATHENA Leadership Awards, first hosted in 1985, has grown to be one of Ontario County's largest awards events.
Nominees for ATHENA exemplify the highest level of professional excellence and exceptional leadership.  They contribute time and energy to improve the quality of life for others in the community and actively mentors others, particularly women, in realizing their full potential.  Nominees are honored at the ATHENA Leadership Awards Dinner each November, and recipients of the ATHENA Leadership and ATHENA Young Professional Leadership Awards (nominees 40 and younger) are announced for the first time that evening.
The event is a partnership between the Chamber of Commerce and Professional Women of the Finger Lakes.  A portion of the proceeds fund college scholarships for local women.
Do you know someone who would be an excellent nominee?  Click here to receive a nomination form when the next nomination process begins.
***For 2020, we hosted a retrospective social media campaign, honoring the 47 individuals honored during the program's 35 years of service to Canandaigua.  We're already making plans for a gala in-person event, fall of 2021.
Photo credit : Melody Burri